home > Expressus version 2.10
New functions at Expressus Version 2.10

Scaling command are added in topological operation commands.

Scaling below of arbitrary nodes can be carried out.

It is effective in the making allowance of a resin model etc.

It became to be able to carry out the file addition from a XPS file.

The contents of an assembly of other XPS files can be added to the current opened model.

It is considered that drag and drop of the XPS file to Expressus which has already opened the model is a file addition.


The deployment state of a tree view became to be reproduced when the file was added.

The deployment state of a tree just before carrying out a file addition is reproduced.


Boundary box function was expanded.

Three dimensions of the boundary box can be displayed.
The maximum size below arbitrary nodes can be known.

The size of a boundary box is interlocked with topology operation, element deletion, etc., and is updated automatically.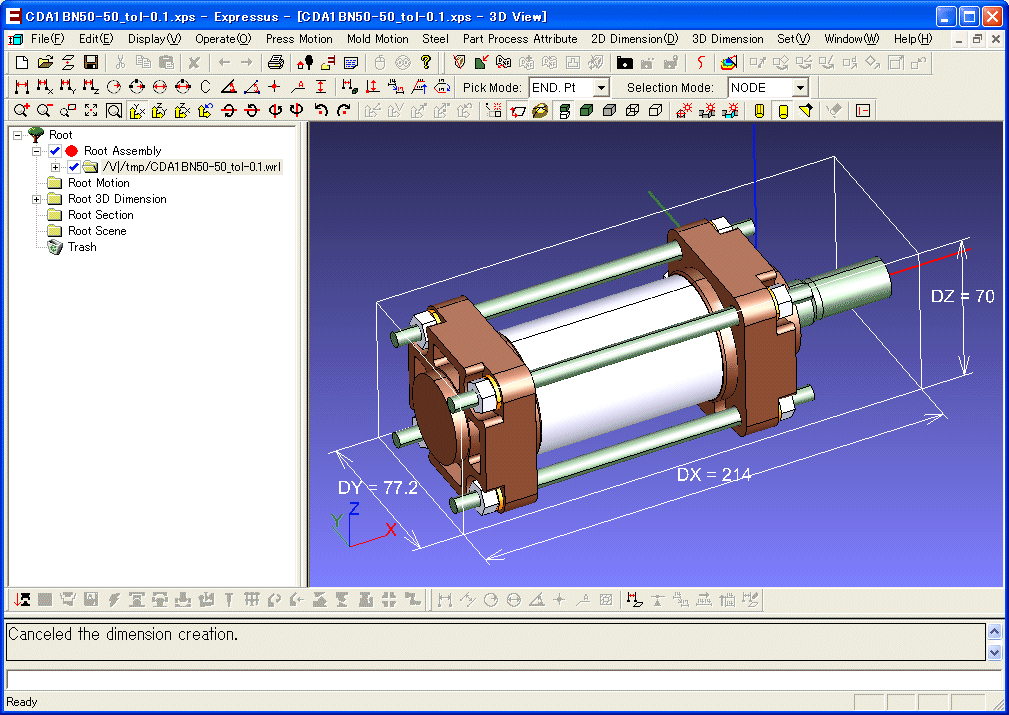 Some functions of viewing operation are added.

Viewing operation became possible only by the drag of a mouse. (Viewing operation by F1/F2/F3 is also possible )

Tilt(Rotation) ................................ Right button drag
Pan(parallel movement) ........... Left button drag
Zoom .................................................Middle button drag or Left+Right button drag or Wheel rotation

Fit command was added.

The whole model can be displayed without changing the posture of the rotation direction.